How Remediation Companies Remove Water From Your Yuma Stationery Business
10/8/2018 (Permalink)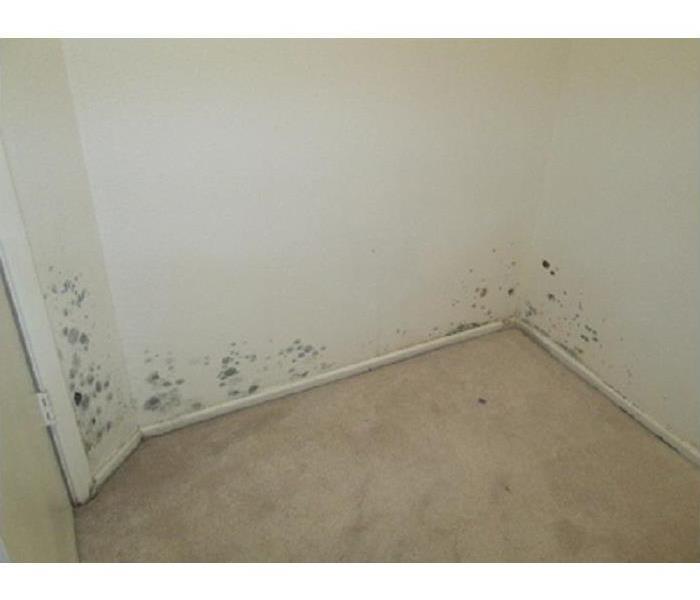 Mold damage can occur when water is not properly removed. SERVPRO can remove the water and prevent secondary damage.
We Offer Reliable Commercial Water Removal Services in Yuma
Dealing with excess water from a pipe burst inside the office of your stationery business can be a very stressful situation. The best way to cope with the problem is to contact qualified professionals like us immediately. We train our crews to work fast to prevent structural damages and to reduce damages to the contents of your business. Our team can pack-out items such as card-stock, calendars, staplers, staples, sticky notes, white-boards, and adhesive tape to prevent them from getting wet. They can also remove any furniture inside the structure such as desks, tables, chairs or display cases.
Our SERVPRO commercial water removal team in Yuma can quickly clear items from your stock or back rooms as well as from the main showroom such as cash registers and products on shelves. You can trust us to categorize everything we take from the structure and to keep them in a secure area on or off-site until we complete the job. Plus, you can rely on the crew to work fast to eliminate standing water from the affected areas. Techs may use portable or truck-mounted extractors or pumps and vacuums to migrate all excess water from the shop.
After our technicians eliminate the water from the building, they can employ industrial-grade air movers or axial fans to dry the structure. Dehumidifiers, which enhance evaporation, may also be used to speed up the drying process. We understand that you need your shop to be in full operation to make a living. It is the goal of our efficient team to extract water and to clear contents quickly so that you can reopen your business as soon as possible and get back to serving your loyal customers.
Our skilled SERVPRO of El Centro / Salton City commercial water restoration teams are ready to go and can help. If you have a water emergency and want to get back in business fast, contact us 24/7 at (760) 337-5858. When possible, we can return your business to its preloss condition.
Click here for fun facts about Yuma.