What is Commercial Water Damage?
3/15/2022 (Permalink)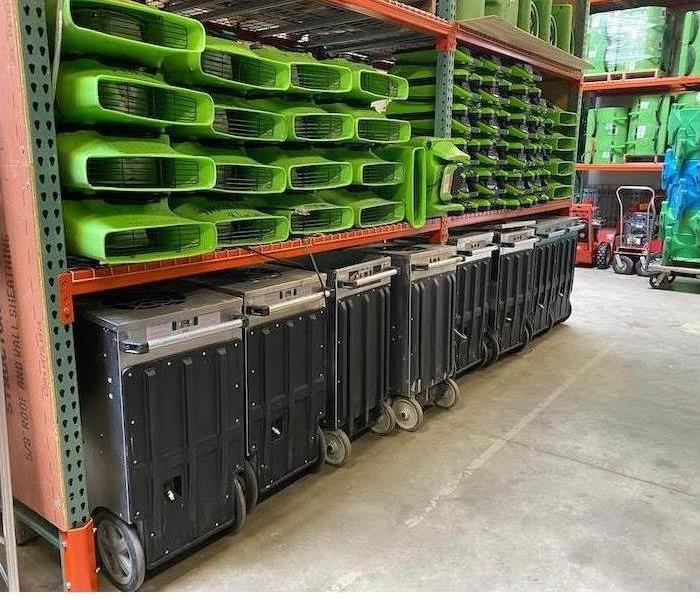 SERVPRO of El Centro has a large inventory of restoration equipment to dry commercial properties when they become flooded.
SERVPRO Restores Water-Damaged Businesses in El Centro and the Imperial Valley
Most water damage restoration companies are familiar and comfortable performing residential work. However, it takes experience and an investment in equipment to effectively produce "commercial" water damage cleanup jobs. Commercial jobs are almost always much larger than water damage projects in a home. Furthermore, the stakes are greater because commerce is interrupted. Commercial jobs demand adherence to tight deadlines and finding ways to keep a damaged building open and the company operating during the cleanup.
SERVPRO's El Centro water damage restoration team responds quickly to return businesses to a pre-damage state. This 24/7 commitment minimizes downtime for business owners so they can open their doors safely and rapidly once more.
SERVPRO Drys, and Restores Water-Damaged Facilities
One of the most crucial elements in performing a commercial water damage cleanup is being able to provide restorative reconstruction once the mitigation (drying) is completed. Being able to manage a job seamlessly from the initial emergency arrival through to completion is an advantage. It's cost-effective and a time saver.
SERVPRO of El Centro and Salton City performs water damage restoration when homeowners call (760) 337-5858.