Having Your Flooded Basement Pumped: What You Can Expect
4/12/2018 (Permalink)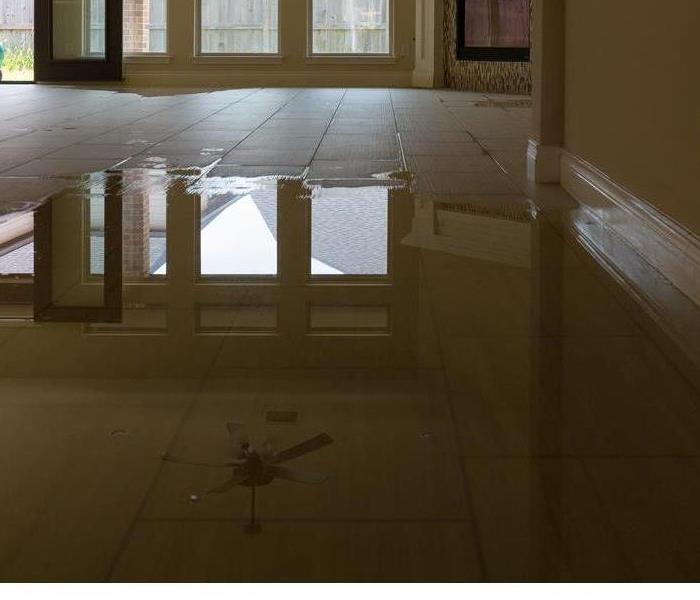 Localized flooding in your El Centro, CA neighborhood can cause a variety of damage to your home. However, one of the most common occurrences during this natural event is basement flooding. If you find water in your basement during or after a flood, calling in a storm cleanup and water damage restoration company can help you handle the mess. From when the techs first bring their equipment to the final phase of the cleanup, there are a few steps you can expect them to take.

Grading of the Water

When flood technicians first inspect your basement, they will likely grade the water. Flood water is typically what is known as Category 3, or black water. It may contain a variety of toxic elements harmful to humans and pets, which may include:

• Human feces
• Urine
• Chemicals
• Medical waste

Once the water is graded, the flooding experts may place a trash pump into the water to drain sludge, thick waste and flood trash.

Removal of Dangerous Water

Your flood techs may also use a sump pump to remove dangerous water from your basement. There are a variety of pumps available, including those that work under several inches of water and portable pumps that can be moved around your basement to ensure that no pools of standing water are missed. This type of portable equipment can help the flood experts prepare your basement for the drying phase in a shorter space of time.

Drying and Restoration

Restoration experts may then complete the work on your basement by lowering humidity levels with large fans and other drying machines. This may impede or stop mold growth. Once the basement is dry, the flood techs can advise you about other services they have available to improve your home's condition in the wake of flooding.

Your El Centro, CA home's basement can sustain serious damage from basement flooding. However, professional flood cleanup technicians have access to industrial equipment that may give you peace of mind when it comes to reversing the effects of water damage.
Visit http://www.SERVPROelcentrosaltoncity.com for more information on storm damage.